Nordic Internal Communication Manager
Nordic Internal Communication Manager
Food Folk, McDonald's in the Nordics, is developing business, culture and way of working through modernization and digital transformation. As Nordic Internal Communication Manager you will play a key part in creating the McDonald's of the future with focus on the environment and sustainability, digital transformation, contemporary customer service and branding as an attractive employer. 
Your main responsibilities: 
Plan, coordinate  and execute the Nordic internal communication and create communication that supports our Nordic Story and gives commitment to our vision, mission, target, mantras and values. The main target group is our employees in the four Nordic countries and others are our franchisees and restaurant staff. 
Writing of scripts to internal speeches or meetings. 
Maintain and develop Nordic internal communications structure, processes and channels
Support and guideance to stakeholders with their communication. 
Participate or lead projects within the People function. 
Excellent communication skills, written and spoken English. 
Solid communication background from large organization.
Driving organizational and cultural change 
Independently creating internal communication using different channels; speech/script, intranet, meetings etc.  
Good stakeholder management skills and understanding of different target groups and their needs. 
Matrix organization and stakeholder management in an international setting. 
Relevant academic degree or similar education. 
Experience from restaurant, retail or other labour intense companies or franchise is considered meritorious.  
International work experience is considered meritorious.

As Nordic Internal Communication Manager, you will report to the Nordic Chief People Development Officer with a dotted line to the Chief Transformation Officer. You are part of the Nordic People Development team and will work closely with them as well as with the Nordic Management Team. The position is full time and placed in one of our officies in the Nordics (free of your choice: Stockholm, Oslo, Copenhagen or Helsinki). 
Background and experience of the ideal candidate:
The desired experiences for the position include: 
As a person you are structured and process driven with strategic skills but also operational focus, and you are passionate about day-to-day operations. You are an engaging and inspiring selfleader with proven success of communication. You are team orientated: a people person, natural collaborator with ability to interact at every level of the organization, You are also an innovative change maker daring to challenge status quo and a self-starter with entrepreneurial drive and can-do-attitude. You are a clear and transparent communicator, humble, down-to-earth and calm with strong moral and ethical compass, leading by example. 
If this sounds like your kind of challenge, we welcome your application! We kindly ask you to submit your CV and cover letter before November 15. In this recruitment Food Folk, McDonald's collaborate with Beltrami recruitment. For more information about the position or the process, please contact Anna Beltrami Gabrielsson at anna@beltramirecruitment.se. 
McDonald´s is the largest restaurant chain in the Nordics, serving iconic products like the Big Mac® and our world-famous fries to 600.000 guests every day. We have approximately 20.000 employees in around 430 restaurants, delivering a great restaurant experience to our guests. Most of the McDonald's restaurants are owned and operated by local franchisees. Food Folk Group owns the licensee rights for McDonald´s in the Nordics since 2017. The annual revenue of Food Folk Group is 1,3 billion euros.
The Nordic headquarter organization consists of 220 colleagues. The organization is built on a matrix structure, where about half of the employees are working locally in one of our four markets and half are working in Nordic functions. We have a high-performance culture and we do everything in our power to deliver a great restaurant experience to our guests, no matter working in a restaurant or at the headquarters. 
At Food Folk and McDonald´s we are all equal, regardless of age, gender and ethnicity. We aim to make a difference, and in many cases, we are the first row on the CV and an integration engine in society, something we are very proud of. We believe that delicious food can also be sustainable - for our customers, producers and the environment. As one of the world's leading restaurant brands, we're using our Scale for Good to make this vision a reality.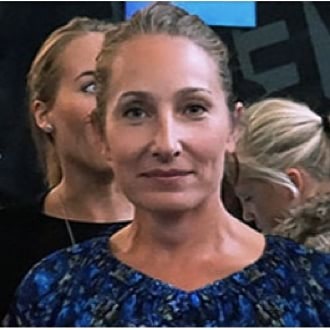 Här ett urval av våra spännande kunder
Björn Borg, Arkivet, Stutterheim, Sandqvist, Dedicated, Ralph Lauren, Greiffs / Tuxer, Carlings, Stadium, Ego Eyewear, Unisport och MatHem.se
Om Beltrami Recruitment
Vi arbetar specialiserat och passionerat med rekrytering inom Mode och Sport-branschen och anpassar rekryteringsprocessen efter ditt behov. Tillsammans lyckas vi matcha rätt och skapa värde för både våra kunder och kandidater.
Vi har kontor i Stockholm och arbetar med uppdrag i Sverige och Danmark.
Skicka ett mejl till anna@beltramirecruitment.se så kontaktar vi dig direkt!