Inköp och Produktion
·
Björn Borg, HQ
Product Developers
Björn Borg is looking for super strong Product Developers
There is something with active people that we love at Björn Borg. They have a certain vibe. A glow and a drive to always find new ways, to constantly make progress. That is the reason to why we encourage people to be active – not just through our underwear, shoes and sportswear, but also through our corporate culture. We want our team mates to live the brand and be game changers in mind and soul. We encourage and support each other through challenging one another. It keeps us on our toes, both mentally and physically. So if you are this active person we talk about, you will fit into our team like a glove. 
What we are searching for:
The product development team at Björn Borg is responsible for transforming designer ideas into fantastisc products, by leading them through our development process from brief to final production. 
This team deliver on high quality-, and sustainability standards as we believe our products should last long and make as little impact as possible on the planet .They develop Sports apparel and Underwear products as well as packaging. this lays both innovation but also to make sure that long lasting favourites are refined year after year. Sports apparel requires great sence for product finish, function and fashion while underwear and packaging demands strong adminastrive skills. The development team support the creative process, leads the sample development and secure all product data. 
They are also responsible for all daily communication with our vendors and suppliers. Product Development spend a lot of time finding the best solution or solving problems in the process of creation and production.  They have great understanding for product cost and are all skilled negotiators. 
To be a key player within development you must be organized as multiple seasons and project are running in the same time. 
Product development mainly work in Illustrator, Excel and PLM. When they can, they travel to our partners out in the world to follow up on product development. 
We are looking strong team members that…
•    Have at least 3-5 years experience from being responsible product developer or product manager towards Asian and European sourcing partners. 
•    Preferable have experience from jersey products and production
•    Have documented good negotiation skills
•    Have understaning for the products´s environmental impact, drive to make change and preferable experience from more sustainable production processes
•    Know the product creation-, and sourcing process to be able to lead allocated categories
•    Loves clear goals and to set high ambitions and standards. 
•    Are organized and effective
•    Have very good English language skills, both verbally and written
Want to join our team? 
For us it is important that you embody our company culture, values and that you believe it is important to train to live. We believe in that people  drive change and that we all become stronger together. 
We are open to discuss format of employment but require that you work from our HQ according to our set working policies.
•    In this recruitment process we collaborate with Beltrami Recruitment. For any questions please contact Anna Beltrami at anna@beltramirecruitment.se.  
Apply with CV and personal letter.
For more information, please visit our website www.bjornborg.com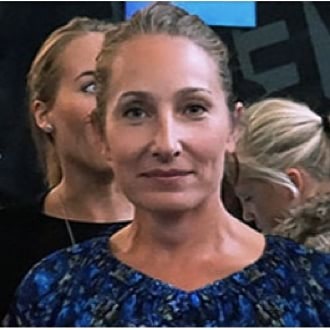 Relaterade jobb
Här ett urval av våra spännande kunder
Björn Borg, Arkivet, Stutterheim, Sandqvist, Dedicated, Ralph Lauren, Greiffs / Tuxer, Carlings, Stadium, Ego Eyewear, Unisport och MatHem.se
Om Beltrami Recruitment
Vi arbetar specialiserat och passionerat med rekrytering inom Mode och Sport-branschen och anpassar rekryteringsprocessen efter ditt behov. Tillsammans lyckas vi matcha rätt och skapa värde för både våra kunder och kandidater.
Vi har kontor i Stockholm och arbetar med uppdrag i Sverige och Danmark.
Skicka ett mejl till anna@beltramirecruitment.se så kontaktar vi dig direkt!